Bridal Party Gifts

Bridal party gifts that are functional and trendy? Yes please! Below are just some of the many ways you can use totes, bags and accessories as tokens of appreciation.
Give your bridesmaids a gift that is truly appreciated. Help them get their stuff organized for your big day. This organizing utility tote (featured below in Lotsa Dots print) can hold a bunch and with 7 outside pockets, there's always a place for everything!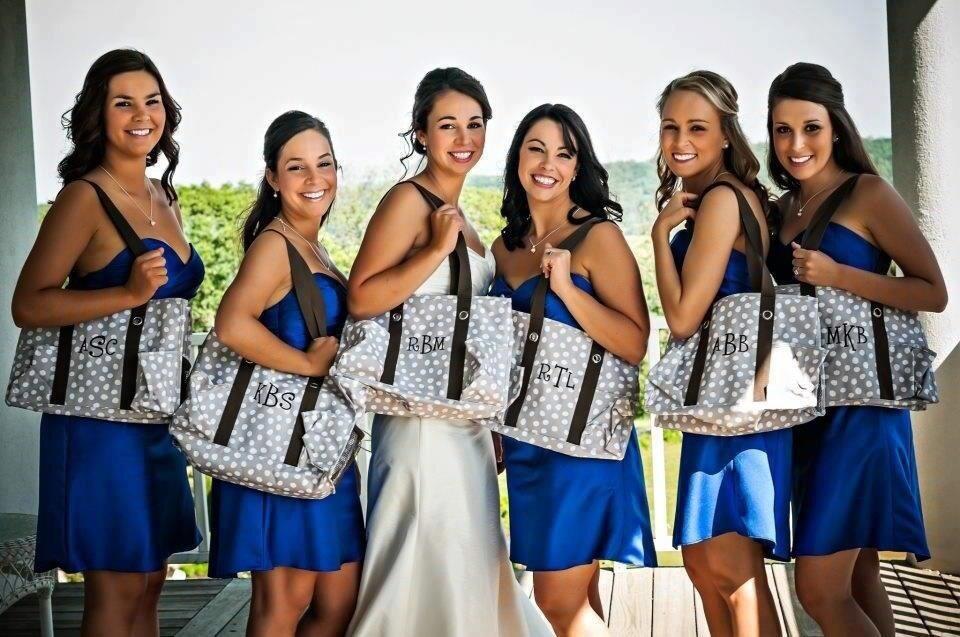 Looking for a great gift for the couple? Personalize a Large Utility Tote with their last name and the year they tied the knot, add 3 Single Thermal Organizers to help the newly-wed couple get their stuff organized and on the go. These thermal organizers can all fit inside the roomy Large Utility Tote.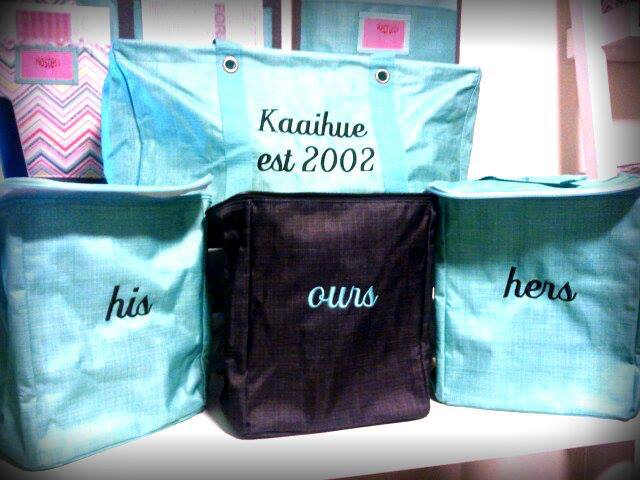 Bridesmaids and bride holding an Organizing Utility Tote. Flower girl holding a Thermal Tote. And, this fall, get this lunch bag with an owl print which kids (and grownups!) dearly love!!!

If you like the products and would like to get a free catalog mailed to you, fill in the form below. Thank you!

---
Join my mailing list and subscribe to my free newsletter. As a thank you, you will receive a link to download my wedding planning e-book free of charge.