Personalized Wedding Gifts

We want to give gifts that are appreciated, not just as a special memento, but as something that is held dear because of it's practical usefulness once the moment of celebration is over.

There are so many ways to make a gift unique and special. There is engraving, embroidery, initials, monogramming and list goes on. So, which one to pick and what gift items to choose from? It really depends on so many things. It could be as simple and practical as budget reasons. Or, it could be the wedding's location or a specific theme the bride is aiming for. 

Below are gift suggestions that are totally fashionable, trendy and adorable yet practical and functional.


Left: Stunning customizable jewelries from JK by Thirty-One.


Adorable Gifts For The Little Ones

These prints are just awesome for the little ones in your wedding entourage! 

Fill these cute little bags with goodies and fun stuff like crayons, hair accessories or delectable goodies! Prints come in colors that are suitable for boys too. Personalize with their initial or name for a more personal touch. 


Clockwise: Thermal Tote in Tweethearts print, Mini Zipper Pouch in Hop To It print, Oh-Snap Bin in Fabulous Floral Print and Littles Caddy Carry-All in Bubble Bloom print.

Functional, Trendy Yet Uniquely Special Gifts

Top L-R: Canvas Crew Tote, Keep-It Tote and Baubles & Bracelets Case; Bottom L-R: Timewise Beauty Bag with Mini Zipper Pouch, Handle-It Cosmetic Bag in Black Chevron and 24/7 Case in Black
Bridal party carrying Thirty-One gift items. For ideas on how to get them for less, read the article here.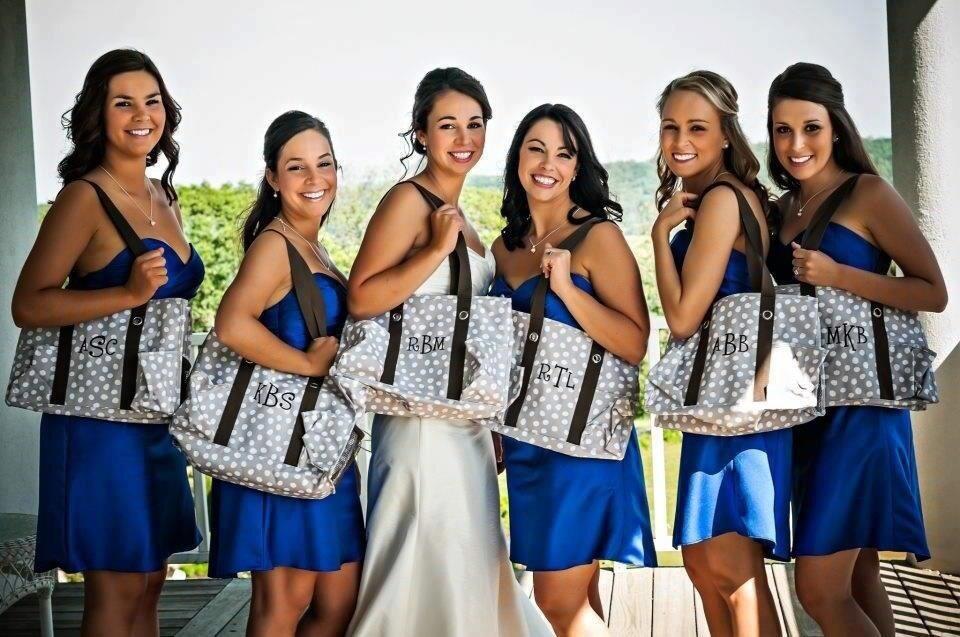 Organizing utility totes each personalized with the bridesmaid's names. For more great bridal party gifts, visit Thirty-One.

For the smart bride who wants to save on personalized wedding gifts read the links below for budget tips and advice.

Return from Personalized Wedding Gifts to Home

---
Join my mailing list and subscribe to my free newsletter. As a thank you, you will receive a link to download my wedding planning e-book free of charge.