Wedding Weather Planner

Wedding weather is very vital especially when planning for an outside event. This is the main reason why a lot of engaged couples don't want to chance it and would rather have their wedding event indoors as opposed to having it outside with the beauty of nature as the backdrop.
Predicting The Weather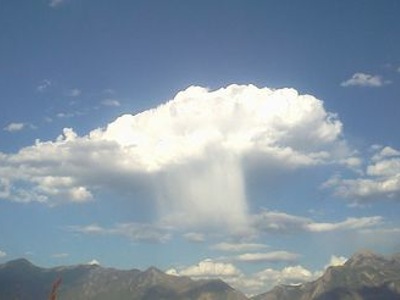 Since nobody can precisely predict Mother Nature, the best that brides can do is to rely on weather forecasts and have a solid back up plan in place in case the unimaginable happens.

Time-tested and generation approved, the Farmers' Almanac is a compendium of knowledge on weather, gardening, cooking, remedies, managing your household, preserving the earth, and more. Anyone can give you advice -- Farmers' Almanac goes beyond today's experts and enlightens you with generations of perception, experience, and common sense.
Providing your event forecast...for better or worse.
BridalWeather.com
Use the interactive United States map and click on any states. It is accurate and easy to understand. Great for planning or tracking the weather for your outdoor event.
Top 10 Outdoor Wedding Cities In The U.S.
You can plan for bad weather, but you can also try to avoid it all together. WeatherBill, a company that pays businesses for disruptive weather, has released a top ten list of the best outdoor wedding cities in the United States.  To read the whole article, click here.

Return from Wedding Weather to Home

---
Join my mailing list and subscribe to my free newsletter. As a thank you, you will receive a link to download my wedding planning e-book free of charge.