Creative Bridal Shower Gifts
Present Your Gifts With A Flair

One great way to be creative and unique is by packaging a gift to make it memorable for the bride. Most bridal registry lists include such items like bath towels, kitchen utensils, home decors and other items that newly wed couples would need to start their new life together as husband and wife.
So, how to be creative with these usual and bridal registry items? Present your gifts with a flair by using fashionable totes and bags that makes a statement!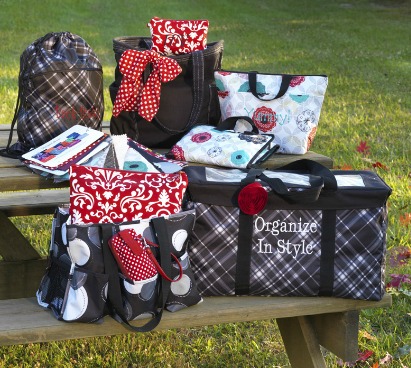 Here's one example. Place kitchen items from the bride's registry in a trendy thermal tote.  Small items like measuring cups, kitchen timer and kitchen towel sets can easily fit in this beautiful thermal tote which the bride can later on use as her own person lunch bag! And for an added personal touch, have the bride's new initials embroidered on to the tote to make it more special.

Picnic sets are great gifts for newlyweds. A picnic thermal tote (right), market utility tote (middle) and a thermal tote (left) to carry all the necessary items like spoons, forks and paper plates just makes organizing for a fun time a lot easier.

This picnic thermal tote personalized with the bride's new name plus a bottle of the couple's favorite wine is a huge hit at bridal showers. For an added touch, add a cheese cutting board, cheese and crackers for those stressful wedding planning moments wherein down time and relaxation is needed.

Return from Creative Bridal Shower Gifts to Home

---
Join my mailing list and subscribe to my free newsletter. As a thank you, you will receive a link to download my wedding planning e-book free of charge.