Fenway Park Wedding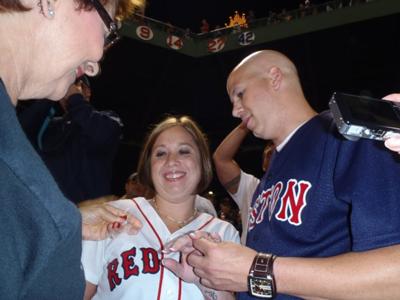 Kim and Mark are the classic fan rivals in baseball. Kim is a self-proclaimed #1 Red Sox fan. Mark is a Yankee diehard. But then love conquers all! Mark and Kim got married during a ballgame at Fenway Park. Congratulations!
Join in and write your own page! It's easy to do. How? Simply click here to return to Outdoor Wedding Story.
---
Join my mailing list and subscribe to my free newsletter. As a thank you, you will receive a link to download my wedding planning e-book free of charge.