Operation White Cake - Surprise Wedding Success
Shawn spent an entire year planning Operation White Cake, secretly planning Colleen's dream wedding without her knowing it!
Without Colleen's knowledge, Shawn started planning for their wedding for a year. He was very intentional. He would ask her things like what kind of wedding decorations she would like, where would she want to get married and who would she want to be in her wedding. All these he carefully noted and carried out, soliciting help from family and friends along the way.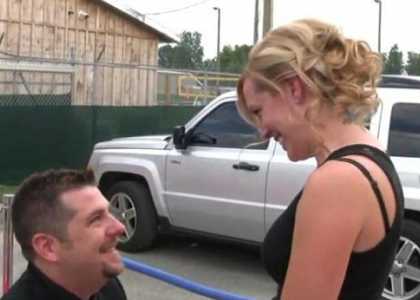 "I asked her, you know, what kind of cake would you like at your wedding? She said, 'I want a cherry chip cake.' Centerpieces? 'I want this,'" said Shawn. He managed to get everything in place in secret, even the 207 guests. He called it "Operation White Cake."
Colleen went to her hairdresser that morning thinking that she is going to a friend's retirement party. Little did she know that she is getting ready for her own wedding!
When she got to the Beach and Bar grill, Shawn was waiting for her with a red aisle strewn with petals and a ring to boot! Colleen got engaged and was married that same day.
After the proposal to which she obviously said yes, Colleen was then taken to a private room in the restaurant where Shawn with help from a friend had her entire bedroom setup recreated. She then proceeded to change into her wedding gown with assistance from her excited and teary-eyed bridesmaids.
Colleen originally thought that they would have a Las Vegas wedding in a month's time, so she already has a wedding gown picked out. The plan was that they would sneak out to Vegas, get married, come back home and surprise her family and friends. What she got instead was way more special!




What a remarkably wonderful and romantic wedding surprise ever. Two thumbs up Shawn!