The Ultimate Guide To Outdoor Wedding Themes
Outdoor wedding themes abound and finding the perfect theme for your wedding can become overwhelming. Make it simple and fun!


Whether you are having a fall harvest wedding theme, a party on the beach or a butterfly-inspired garden wedding, getting all the right details will wrap it all together.
From invitations to wedding cakes, bridal dresses and wedding attendants' accessories, tie everything together and you will have a themed wedding that your guests will always remember.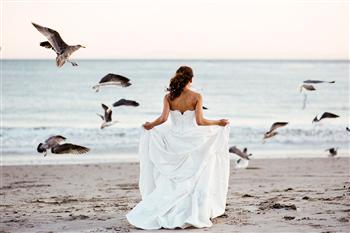 Spring and summer inspired wedding themes are beach themed weddings, daisy, butterfly wedding, picnic theme, something blue, fairy tale wedding, nautical theme, Hollywood glamour and polka-dots-and-stripes theme.
Autumn and winter inspired wedding themes can be farm and ranch wedding, fall harvest theme, masquerade wedding, winter wonderland theme and Christmas theme.
No matter what theme you choose, it is the personal touch that makes your wedding extremely special. Find one that you both like as a couple then find the right details to bring it all together.